Discover the simple, secure, and affordable way to give SFTP users access to cloud storage locations. Get a 30-day free trial of SFTP Gateway. No credit card or commitment is required.
It's recommended to use key-based authentication with SFTP Gateway. This is more secure than regular password.
Note: If you need to use password-based authentication, refer to Enable Password Login.
Create a private key

In the process of creating a new user, the user's SSH key is sent via email. Paste the contents of this email (include the lines containing BEGIN and END) into a new file (e.g. call it userPrivateKey.pem)
SFTP via command line (Linux/Mac)

In order to use your private key at the command line, you need to tighten permissions. Run the following command:
chmod 600 userPrivateKey.pem

Log into the SFTP Gateway server as the new user:
sftp -i userPrivateKey.pem <user>@<public ip>

Once connected, you should be able to run SFTP commands:
# List the remote directories


ls



# List local directories


lls



# Change remote directory




cd





# Change local directory


lcd



# Upload file to remote directory


put



# Download file from remote directory


get



# List all SFTP Commands




help





# Exit connection to remote server




exit



SFTP using FileZilla

To log into the SFTP Gateway server using Filezilla, follow the GIF below.
Enter the username
Enter the instance's public IP
Select key file for the logon type
Choose the userPrivateKey.pem file you created earlier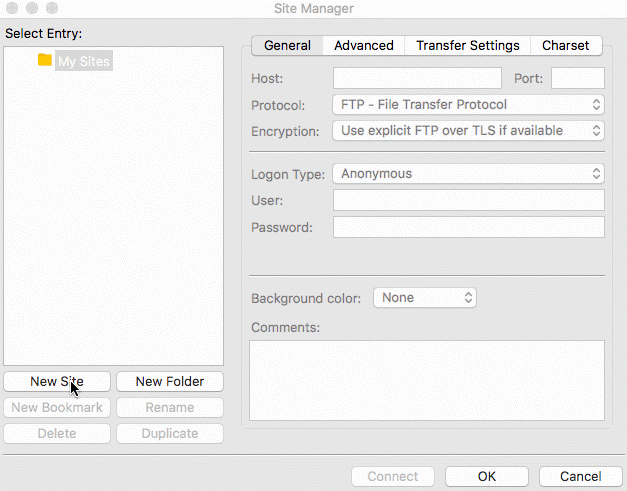 SFTP using WinSCP (Windows)

Fill in the following fields:
File protocol: Select SFTP
Host name: Use the instance's public IP
User name: Enter in the client username
Password: Leave this blank. Instead, you will configure the key below.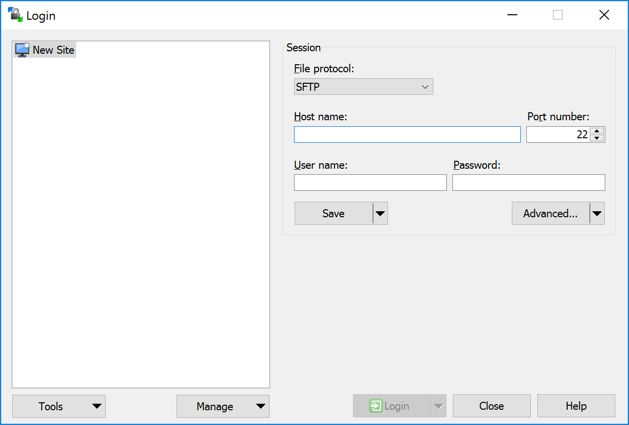 Click Advanced...
Click Authentication.
For the Private key file, select the userPrivateKey.pem you created earlier.
A dialog will appear asking if you want to convert the .PEM file to a .PPK file. Click Ok.
Click Save.
Select the newly converted key and click Ok.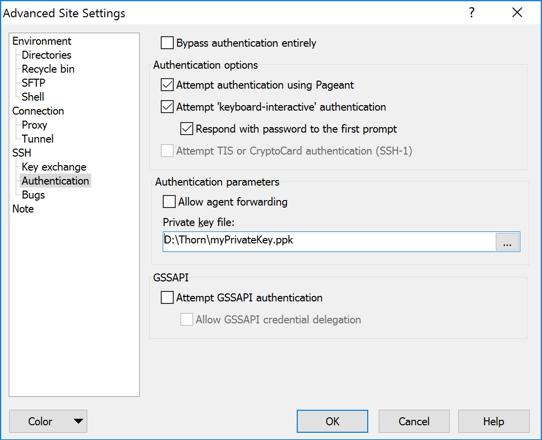 Resume Transfer

Prior to SFTP Gateway version 1.003.02, the resume/transfer feature of WinSCP would cause SFTP Gateway to miss files due to a temporary ".filepart" file being created as a placeholder while WinSCP would write to the file. WinSCP would then rename the file causing an error in SFTP Gateway. To fix this we implemented a file exclusion feature to ignore the ".filepart" extension when a file is uploaded. Please see the File Exclusions knowledge base article for more details.
Click Preferences
Open the Endurance section
Find the section at the top where it says: Enable transfer resume/transfer to temporary filename for.
Click Disable
Click OK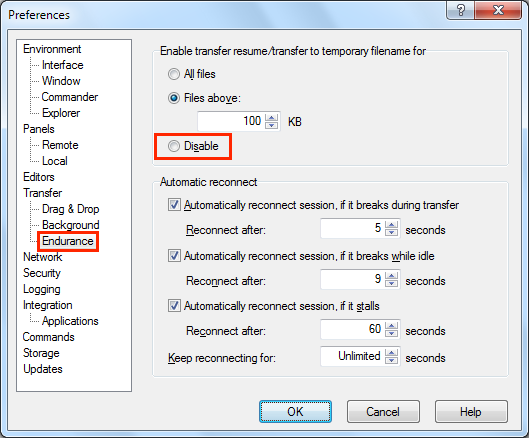 Finally, you can connect to the SFTP Gateway server.
Check out our YouTube channel for how-to videos and additional assistance. For even more cloud computing news and tips, connect with us on LinkedIn and Twitter. Don't forget to sign up for your 30-day free trial of SFTP Gateway.