Finding Files in Cloud Storage
Overview

This article goes over how to find your files that are located in Cloud Storage.
Step 1

When you are in the Google Cloud Platform dashboard type Cloud Storage and then select it.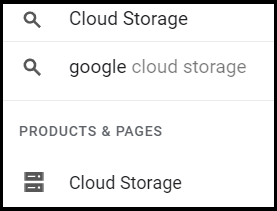 Step 2

Once you have entered Cloud Storage search through the browser for the bucket that matches the name of the one you used in your Cloud Connection.
Step 3

Click on your bucket and you will see your files inside.