Overview

When setting the password of another admin user, you must use a one-time password. The other admin must change their password on first logon. This prevents admins from knowing each other's password.
Set a one-time password

In the case of either creating a new admin user or resetting an admin user's account, you must assign a one-time password.

Under the Settings tab, either add a new user with the Add User button or edit a user with the pencil button under their row.


Fig-1
Hit the checkmark to save.
The given password must adhere to the Password Policy defined throughout the application. See this article for information relating to how to adjust the policy.


Fig 2
The created or updated user will be redirected on their next attempted login to the UI, asking to change their password.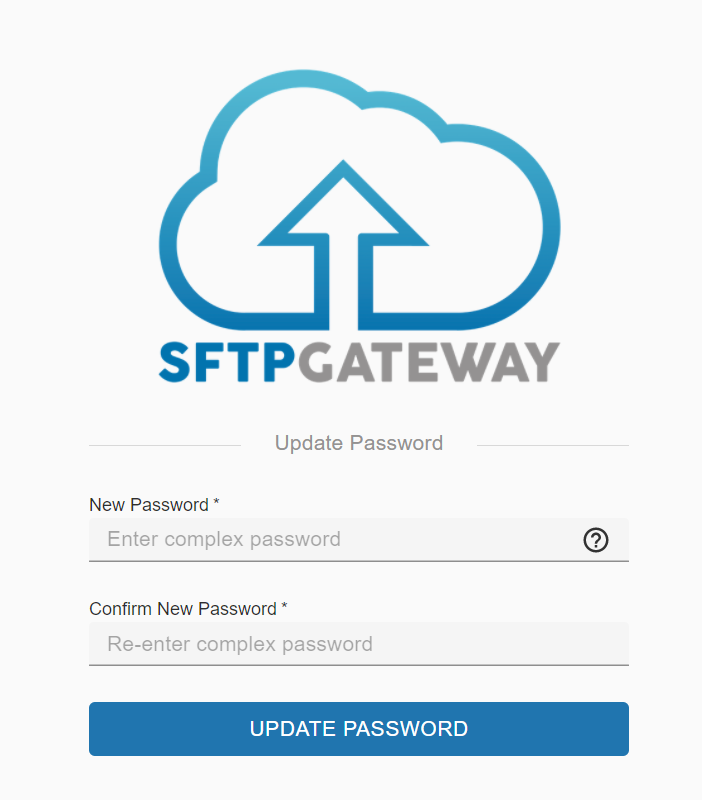 Fig 3
The changed password cannot be the same as the assigned one-time password.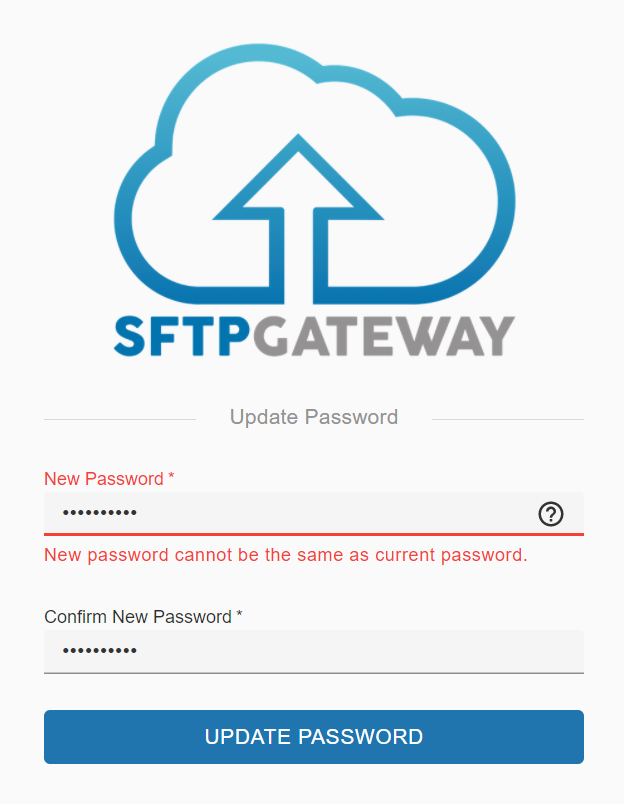 Fig 4
A successful update will lead directly into the SFTP Gateway Users page – no need to log in again.